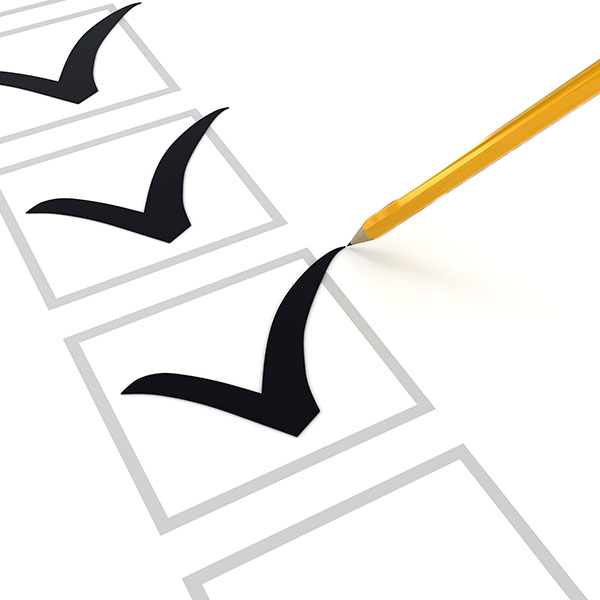 At Riverside Heating & Air Conditioning LLC we strive for 100% satisfaction in everything we do. We value your opinion and invite you to tell us and others about your experience with us. Please take a few moments to tell us what you think by leaving us a review here on our website or on any of these popular review sites or social networks.
Read what other customers have said about us.

All trademarks or brands on this page are registered by their respective owner and are not affiliated with our company, nor do they endorse or sponsor our products or services.
Reviews of
Riverside Heating & Air Conditioning LLC
(Based on 15 rated reviews)
23-Feb-2021
Product or service reviewed: HVAC UNIT
Customer service like Riverside H&AC provided doesn't exist anywhere hardly. I was completely impressed with everything from this professional outfit. Price, on-time, integrity, are just a few places they shine. Top notch. I wish all my customer experiences are like the one I had with Riverside.
Jay Coleman
West Columbia, SC
29-Jan-2021
Product or service reviewed: Bryant Hvac
I was very pleased with the service I just received from Riverside H&A. Had my HVAC replaced with a new Bryant System. They came exactly when they said they would, and even cleaned up in my attic space without me even asking them to. Only took them about 3 hrs to complete the job. I was impressed with how they handled everything. I would recommend to anyone who is in need of HVAC needs to give David Bragg , the owner, a call. Andy and his co-worker installed the system and they were great to work with as well. Thank you David, Andy, and all at Riverside H&A for making this a positive experience. Jerry Montgomery
04-Nov-2020
Product or service reviewed: Packaged 3 ton
Went above and beyond when current unit failed to provide heat. Responsive and professional.
18-Jun-2020
Product or service reviewed: Repaired our Air Conditioning
The service was excellent. Mr. Andy managed to replace our air conditioning after a year of it being broken! We were surprised when we could feel the cool air coming from the cracks of the doorways! It was a drastic difference from before. The price was reasonable. They were done in just a few hours, even though we thought that replacing the entire system would last the whole day. He also gave us a free lunchbox, as well, which we were not expecting at all, and we were surprised the quality of it matched the quality of his service! I can assure anyone who is considering Mr. Andy's service will be more than satisfied with his work.
Alan and Celeste
Evans, GA
28-Aug-2019
Product or service reviewed: AC Unit Drain Issue
Andy rescued us once again! We discovered this morning that our upstairs unit was leaking into our attic due to a clogged drain. We called Riverside and Andy was at our door within 30 minutes. Once again, Andy went above and beyond, clearing brush and roots to free the clog. Within the hour, all was good again and as usual, we were pleasantly surprised (and relieved) with the service fee. We are so grateful, thank you Andy and thank you Riverside!
31-May-2019
Product or service reviewed: AC issue
Our family appreciates you! Andy came out the 1st time our AC went our on our third floor. A fuse had blown. Service was quick and efficient. Next day something else went wrong, we called Andy and he came out to our home again, it was way past dinner, hut he came out to take care of us. We are so grateful thst he was able to fix our compressor and didn't even charge. Thank you for all you do. And thank you for going above and beyond to come to our home later on in the evening, on a Friday. Thank you.
19-Mar-2019
Product or service reviewed: Duct work
After 11 other quotes from other companies. Owner David came out to my house on a Saturday to quote me on taking out old ductwork and install in ductwork in my whole house. Gave me a price on the spot which was a great price started that Tuesday and was done by Friday they did a great job and will use them for any A/C needs in the future
30-Jun-2018
Andy is FAIR, HONEST and DEPENDABLE, even on the weekend!
27-Jun-2018
Product or service reviewed: Service
Outstanding Service Great Price
31-Mar-2018
Product or service reviewed: Air Conditioning Repair
I received a call back from Andy within an hour and he set up an appointment for later that day, after running through some potential issues it could have been. He showed up promptly, took care of the issue and was friendly and considerate. I would use Riverside again!
04-Oct-2017
Product or service reviewed: Payne 2.5 ton 14 SEER Gas Pack
Home Advisor referred us to Riverside Heating and Air for the replacement of our heating/cooling system. David Bragg, the owner, returned my phone call within minutes and scheduled an appointment for diagnosis the very same afternoon. Andy, the service specialist, accommodated my schedule and was at our residence within two hours. We were given an estimate later that evening. Even more to our surprise, Mr. Bragg scheduled our project for the very next day. The following morning, Andy was at our home right on time and wasted no time getting started. Andy is definitely all business and we especially appreciated that about him. Once the work was completed, Andy came in and sat with me and explained our new unit as well as the warranty and service. Simply can't explain how happy we are with this company and their work. I'm especially grateful since my boyfriend is currently deployed and I was completely clueless about how to handle any of this. They made the entire experience smooth and simple. Riverside was responsive, efficient, professional and reasonably priced. We will continue to request their services in the future and will eagerly recommend them as well. Thank you Riverside!
Alice Herring/Juan Gaytan
Evans, Georgia
05-Apr-2017
Product or service reviewed: Bryant Ac
Highly recommend Riverside with their prompt and professional service . I thought the price was right and they did a great job of changing my old Ac out. I will recommend them to friends in the area
21-Dec-2016
Product or service reviewed: Service Call
Riverside has helped me twice and both times I was 100% satisfied. The first was just before Master's week (2015), when I lived in North Augusta, our A/C began making a terribly loud noise. Of course it was a Saturday and guests were coming in town Monday. Riverside came out that day and was able to replace the part right then. The technician was professional and did a great job. The price was very fair! We have since moved to Evans and needed them to check on a potential issue. After my call, they were prepared to come out before I could even home. Since this situation was not as time sensitive we scheduled to meet the next day. The technician was on time, professional and did another great job. With complete confidence, I recommend this company to anyone needing heating/air expertise.
18-Jul-2016
Product or service reviewed: New 3 ton 14 seer Bryant central hvac system
Riverside Heating and Air was a life saver! Our old unit went out on Friday and they came out at 7:30 Saturday morning to install a brand new system. They went above and beyond to help us and were very professional. The owner of the company even makes a special trip after the installation to make sure everything was done satisfactorily! I would recommend these guys to anyone!
28-Jan-2015
Product or service reviewed: New A/C systems for my house
Riverside co replaced 20 year old A/c systems at my house with new units including the electronic air filters. Their price was12% less than the other company. No problems since the installation. I also had them do service work for our Condo at Lake Oconee on short notice, which they did with out extra charge.